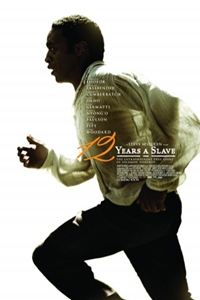 Opening Date:
October 18, 2013
Cast:
Chiwetel Ejiofor, Michael Fassbender, Benedict Cumberbatch, Paul Dano, Garrett Dillahunt, Paul Giamatti, Scott McNairy, Lupita Nyong'o, Adepero Oduye, Sarah Paulson
Synopsis:
In the pre-Civil War United States, Solomon Northup, a free black man from upstate New York, is abducted and sold into slavery. Facing cruelty at the hands of a malevolent slave owner, as well as unexpected kindnesses, Solomon struggles not only to stay alive, but to retain his dignity. In the twelfth year of his unforgettable odyssey, Solomon's chance meeting with a Canadian abolitionist will forever alter his life.
12 Years a Slave (R)
Click bold theatre name for showtimes and tickets.
Showtimes available three days prior to opening.