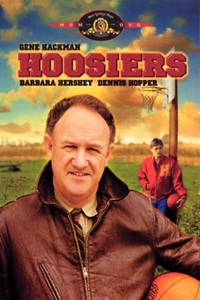 Release Date:
January 1, 1989
Cast:
Gene Hackman, Barbara Hershey, Dennis Hopper, Sheb Wooley, Fern Persons
Synopsis:
Nominated for two Oscars® and hailed by Sports Illustrated and ESPN as one of the best sports movies of all time, Hoosiers is a triumphant tale of a high school basketball team's long-shot attempt to win the state championship. Filled with edge-of-your-seat suspense and breathless excitement, Hoosiers featuring "fast-break cinematography that catches the pace of the game" (The Washington Post) and powerful performances from Gene Hackman, Barbara Hershey and Dennis Hopper, Hoosiers is "a winner" (Boxoffice)!
Hoosiers (PG)
PLAYING MARCH 12 AT:
Show times are available on this date for theatres in bold type. Click theatre name for tickets.