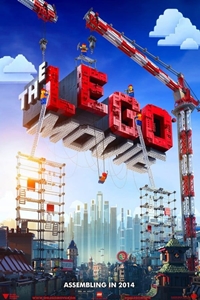 Release Date:
February 7, 2014
Cast:
Chris Pratt, Will Ferrell, Elizabeth Banks, Will Arnett, Nick Offerman
Director:
Phil Lord, Chris Miller, Chris McCa
Genre:
Animation, Action/Adventure
MPAA Rating:
PG for action and rude humor
Synopsis:
This original computer animated story follows Emmet, an ordinary, rules-following, perfectly average LEGO minifigure who is mistakenly identified as the most extraordinary person and the key to saving the world. He is drafted into a fellowship of strangers on an epic quest to stop an evil tyrant, a journey for which Emmet is hopelessly and hilariously underprepared.
The Lego Movie (PG)
PLAYING MARCH 12 AT:
Show times are available on this date for theatres in bold type. Click theatre name for tickets.