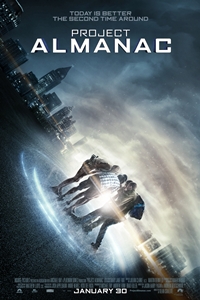 Cast:
Jonny Weston, Sofia Black D'Elia, Michelle DeFraites, Patrick Johnson, Allen Evangelista
Genre:
SciFi/Fantasy, Suspense/Thriller
Synopsis:
A group of teens discover secret plans of a time machine, and construct one. However, things start to get out of control.
Welcome to Yesterday (NR)
PLAYING MARCH 12 AT:
Show times are available on this date for theatres in bold type. Click theatre name for tickets.