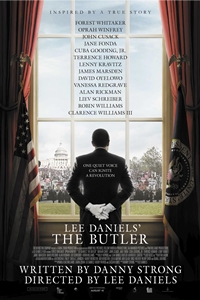 Release Date:
August 16, 2013
Cast:
Forest Whitaker, Oprah Winfrey, Mariah Carey, John Cusack, Jane Fonda
MPAA Rating:
PG13 for some violence and disturbing images, language, sexual material, thematic elements and smoking
Synopsis:
This film tells the story of a White House butler who served eight American presidents over three decades. The film traces the dramatic changes that swept American society during this time, from the civil rights movement to Vietnam and beyond, and how those changes affected this man's life and family.
Lee Daniels' The Butler (PG13)
PLAYING MARCH 8 AT:
Show times are available on this date for theatres in bold type. Click theatre name for tickets.