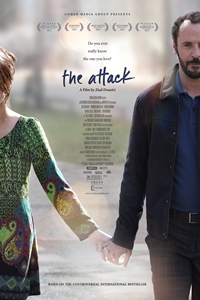 Release Date:
June 21, 2013
Cast:
Ali Suliman, Evgenia Dodena, Reymond Amsalem, Dvir Benedek, Uri Gavriel
MPAA Rating:
R for some violent images, language and brief sexuality
Synopsis:
An Arab doctor learns his wife was a suicide bomber in Tel Aviv and delves into their past to learn the truth.
The Attack (R)
PLAYING MARCH 11 AT:
Show times are available on this date for theatres in bold type. Click theatre name for tickets.