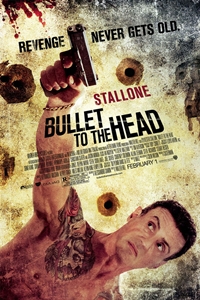 Release Date:
February 1, 2013
Cast:
Sylvester Stallone, Sung Kang, Sarah Shahi, Jason Momoa, Christian Slater
Genre:
Action/Adventure, Suspense/Thriller
MPAA Rating:
R for strong violence, bloody images, language, some nudity and brief drug use
Synopsis:
Career hitman Jimmy Bobo enters into an unlikely alliance with by-the-book detective Taylor Kwon to bring down the ruthless killer of their respective partners.
Bullet to the Head (R)
PLAYING MARCH 11 AT:
Show times are available on this date for theatres in bold type. Click theatre name for tickets.